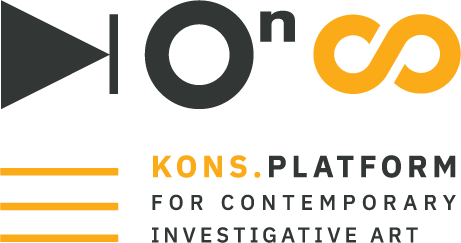 Future and vision
konS ≡ Platform for Contemporary Investigative Art and Tactical Media creates an ecosystem for the critical development of the future trough a mutually complementary network of hubs and laboratories across Slovenia. Nine partners – contemporary investigative art producers (ngo's), tactical media, public cultural centres and art academy, all based in Slovenia, joined their efforts in the konS ≡ Platform for Contemporary Investigative Art to establish an active research, production and presentation/dissemination network to create improved conditions for research, development and realization of contemporary investigative art projects.
The content and structure of the konS project are complemented by the establishment of capacity building hubs, where various audiences can get empowered for critical use of new technologies (konS ≡ PARK), laboratories for artistic research across the country, which enable the production of contemporary investigative art (konS ≡ NOVA) and the laboratory for speculative innovations for translation of far-sighted artistic ideas and inventions into innovations for the advancement of social environments in Europe (konS ≡ PRAKSA). The network is striving to put in place connections among communities, knowledge institutions, research centres and economy on the systemic level, whereby all stakeholders are interested in co-creating a sustainable, safer and more ethical future in a dynamic, constantly changing world. The konS ≡ Platform is an open and evolving structure and other communities in the cities across Slovenia and neighboring countries are invited to join the network.
konS ≡ Partners Kersnikova Institute (Kapelica Gallery + Rampa + BioTehna + Vivarium), Projekt Atol Institute, Ljudmila Society, Aksioma Institute, Cona Institute (all from Ljubljana), University of Nova Gorica – School of Arts, Youth Cultural Centre Maribor, Youth Centre Velenje, LokalPatriot Novo mesto
Project konS – Platform for Contemporary Investigative Art is a project chosen on the public call for the selection of the operations "Network of Investigative Art and Culture Centres". The investment is co-financed by the Republic of Slovenia and by the European Regional Development Fund of the European Union.