On 10 February 2022, the Government of the Republic of Slovenia granted a concession to the University of Nova Gorica School of Arts for the implementation of the undergraduate study program Digital Arts and Practices.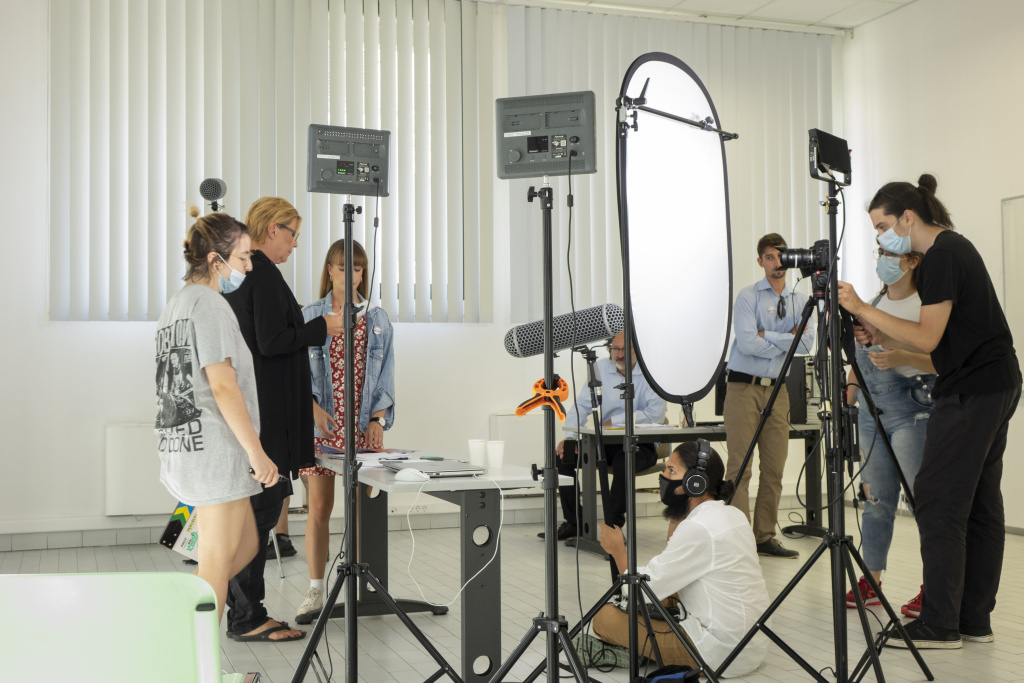 ANIMATION // VIDEOFILM // PHOTOGRAPHY // NEW MEDIA
"Our students – future artists – will now be able to study without tuition fees in a program that has already attracted a significant number of listeners, despite the payment. We are also pleased that with the mentioned study program we offer a study that is complementary to others available in Slovenia, and that the granted concession recognizes the enrichment of study areas that are available, "said the Rector of the University of Nova Gorica prof. dr. Boštjan Golob.
Prof. Boštjan Potokar, the dean at the Academy of Arts: "As I said, the Digital Arts and Practices program is not something new that we would open only now that it has received a concession. We announced the program for the first time in the academic year 2009/10. Despite the tuition fees, there has been a lot of interest in studying all these years, and so far we can boast of more than 60 graduates. Proof that the work of the Academy is of high quality and the study is interesting for new generations, in addition to the opinion on the good study experience of generations of students, is certainly the success of students and especially later graduates with their work in domestic and international space.
Due to changed circumstances, we decided to organize additional information days, one in-person on Tuesday, March 1 at 3 pm at the UNG School of Arts in Nova Gorica and one online, on Thursday, March 3, also at 3 pm, accessed at https://bit.ly/353wvZy
📷 UNG AU archives, from the shooting of Caroline Silveira's graduation film
📷 below: new media project by Tijana Mijušković, exhibited @ Semester Show